Summer is here! In Northern Ireland, the schools have officially shut up shop for the year, with kids and teachers alike free to roam for the next 7/8 weeks and enjoy the great weather we've been having. But...no doubt the weather isn't going to stay great for the next 8 weeks. So, what can you do on the days when the rain pours down, and everyone is stuck inside? Well, crafts are always a winner! No matter what age your kids are, there is always some art/craft activity they will love, and which will keep them busy for a few hours.
Around Easter time, I posted about how great the crafting materials over at
Baker Ross
are, and after receiving a big box of goodies last week, I delved straight in to test out some bits and bobs, and create some little craft ideas for you and your little ones to make during the holidays.
In my box I got:
-
pearlised acrylic paints
-
seaside card shapes
-
wooden pirate swords
-
keyring mirrors
-
ceramic flowers
-
self adhesive acrylic jewels
So, what did I get up to with them? Well, I decided that with the paints and the ceramic flowers, I would make a few little gifts for Isabelle's grannies and great-grannies, and a thank you gift for a family friend (who bought her a slide for the garden). I painted the ceramic flowers with the acrylic paint and...WHOA! It was so shiny and sparkly - it looks amazing! I never knew that you could get paint so shimmery, and I love it! Once they were dry, I used a gold or silver pen to outline them, and write on the back, and then some paint pens (actually for decorating candles, also from Baker Ross
here
) to decorate the front of them. They were so easy to paint and decorate - my only hang up (pun intended!) was the fact that the ribbon was already attached, and it meant that I got paint on it in the process. I think it'd be better for the ties to come separately, to be attached when the paint is dry. I guess I could have untied them...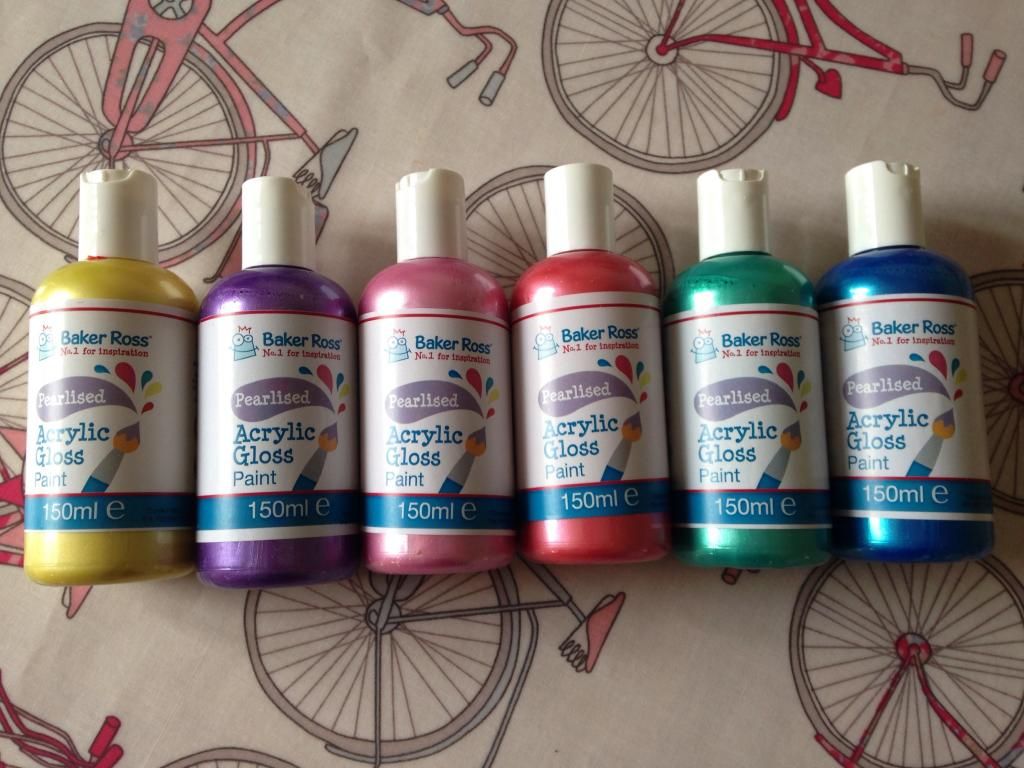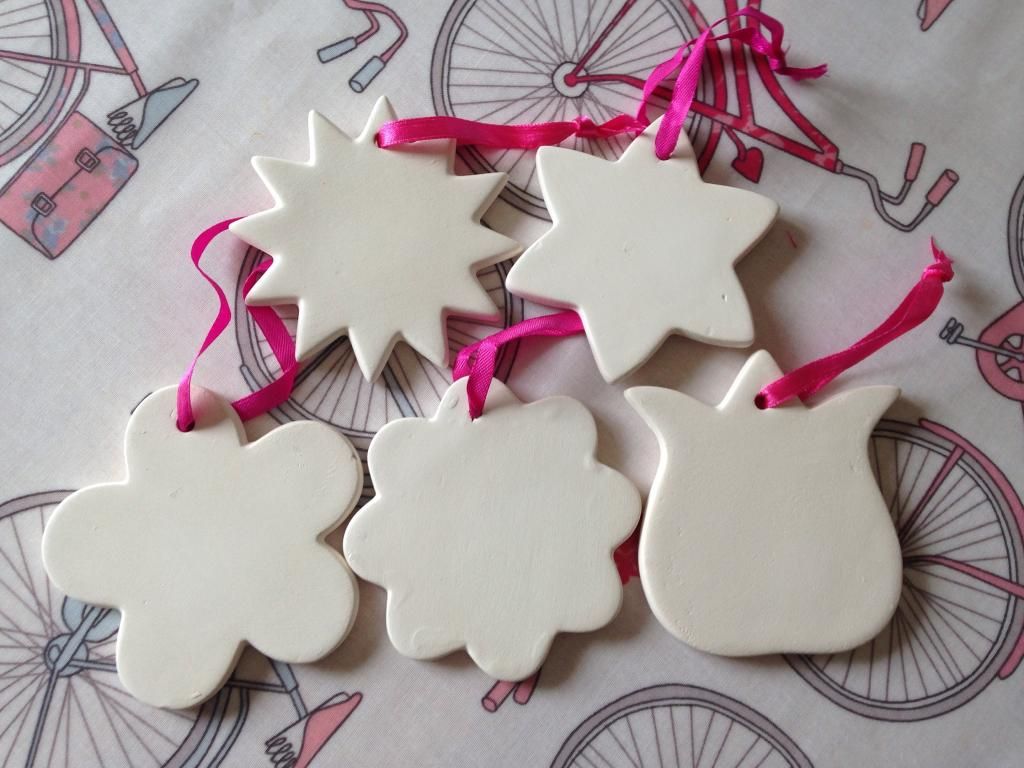 The pictures really don't show the shimmer of the paint well enough! The ceramic flowers are quite delicate, so I would say this activity would be best suited for children 6/7 and upwards.
Next up, I decided to use my swords, paint and jewels to make a little play sword for Isabelle. I had a great time painting it (with my new favourite paint!) and sticking the jewels on. As the are self adhesive, they were really easy to use, and I was impressed that the protective backing came off without having to dig at it with my nails. A simple thing, but it made the whole process much easier. Isabelle gave her sword a good swish round, but overall she wasn't impressed with my handiwork!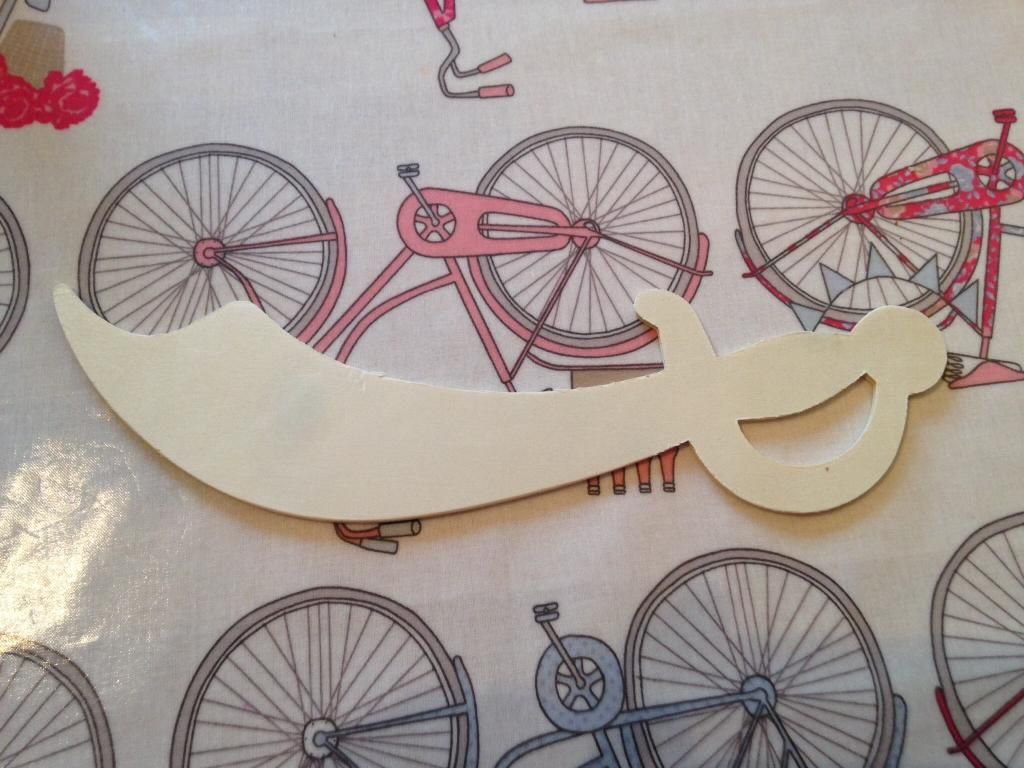 This would be a great activity for kids around 4 and upwards. They get to decorate their own sword, and then indulge in some fabulous imaginary, swashbuckling play - what could be better? Add in some fancy dress, and they will be playing happily for hours!
The little sea side cards were great too, although I didn't get a chance to do too much with them. These would be fabulous to take on a plane with some felt tips, or on a caravan holiday for a rainy day - get the kids to decorate their own postcards! A really nice range of seaside shapes - including a crab and a lighthouse - for them to unleash their creative side.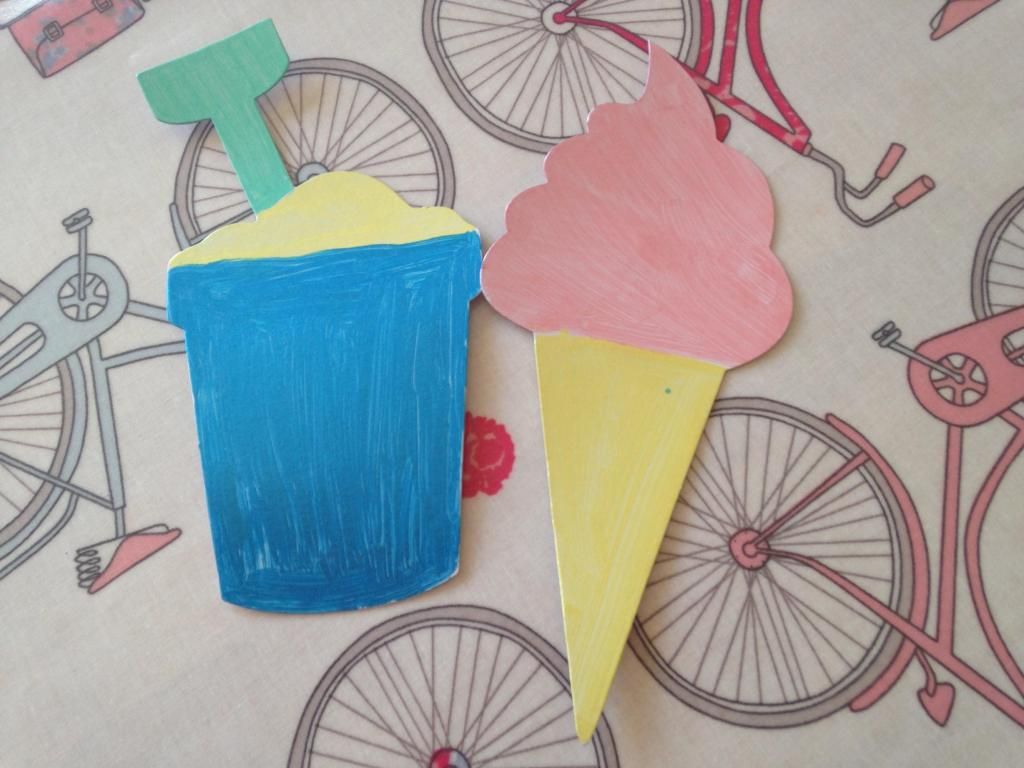 There you have it - a few little crafts to keep kids of all ages busy during the summer holidays. Didn't see anything you like? Check out
Baker Ross
and I am sure you'll find something for your little ones! Definitely buy some of the pearlised acrylic paint - how I ever lived without it I'm not quite sure!